From Our Farm to Your Table
Eggs from Farms
20% are produced on site at our farm, while the other 80% of eggs come to us from other local family farms.
Separating Eggs
The process begins when flats of eggs are lifted with gentle suction cups onto a moving conveyor belt.
View Gallery
Candling
Now the clean eggs are ready for inspection. This process is called candling and involves a strong light that's used to inspect the condition of the shell and looking for any irregularities in the egg.
View Gallery
Tapping
At various checkpoints throughout the grading process, small pegs are used to tap the eggs and monitor their frequency. This determines whether the egg has any cracks in the shell and if it has been compromised.
View Gallery
Shell Grading
Eggs are separated based on the size of their shell and weight requirements. From here, they're sent to find the packaging that fits.
View Gallery
Packaging
The eggs are packed in cartons or fibre flats and ready to make their impression on consumers.
View Gallery
Storage & Shipping
The eggs have passed inspection and are ready to leave our nest. Eggs are stored in a temperature-controlled cooler until they're loaded onto refrigerated trucks to begin their journey to grocery stores and businesses.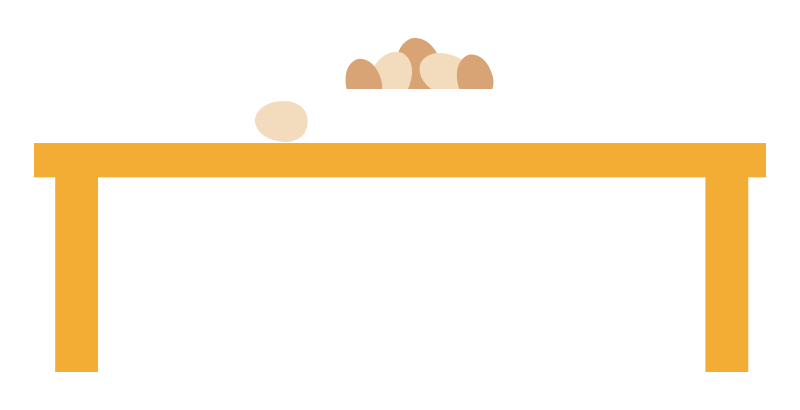 Your Table
Our eggs are delivered from our farm to your table in 6 - 10 days. Burnbrae Farms and our producers are committed to providing fresh, quality, affordable eggs that are delicious and safe for your family to eat. To learn more about Burnbrae Farms and the products we bring to your table visit us at burnbraefarms.com