Meet the


Van Aert Family

Lambton County, Ontario
Sanlu Family Poultry Farm in Lambton County, Ontario is a growing concern. Started by Luke and Sandra Van Aert in 1985, it is expanding rapidly as three of their four children have already started their own farms.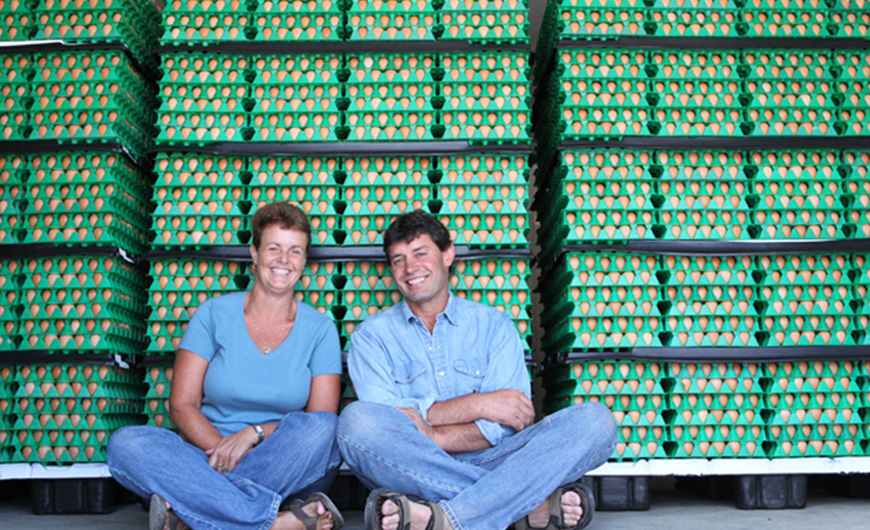 Luke, Sandra and youngest son Theo keep 20,000 brown, free run layers on the home farm. They also have another 24,000 brown organic layers on a farm down the road. This farm is where their son Simon also keeps 12,000 of his own brown organic layers. They raise 60,000 organic pullets each year to supply the family farm with hens. Daughter Samantha has another 20,000 organic hens on her and her husband's farm. Egg farming is definitely a family affair! Their other daughter Kandice, is a hair dresser and esthetician by trade and lives near Kincardine but would love to come back home eventually. "Her heart is in farming," says Sandra. "She loves her chickens."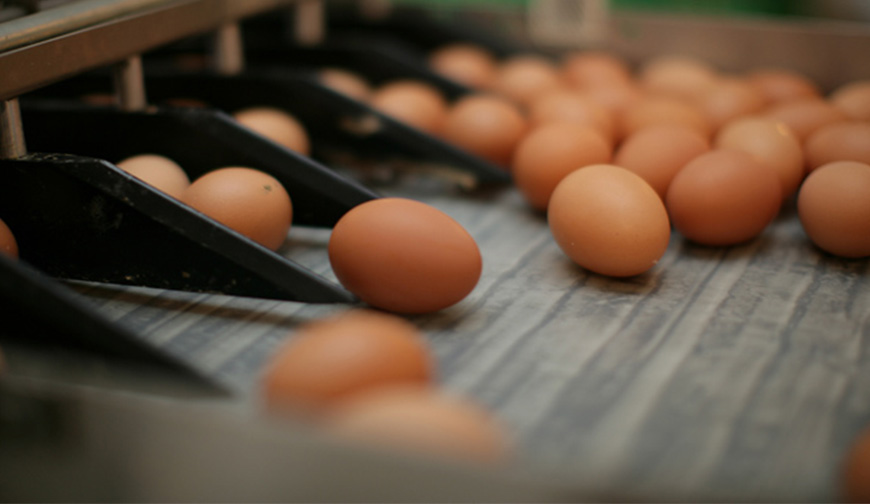 The Van Aerts also produce cash crops – corn, wheat, soybeans, some which are organic – and are trying their hand at white beans this year.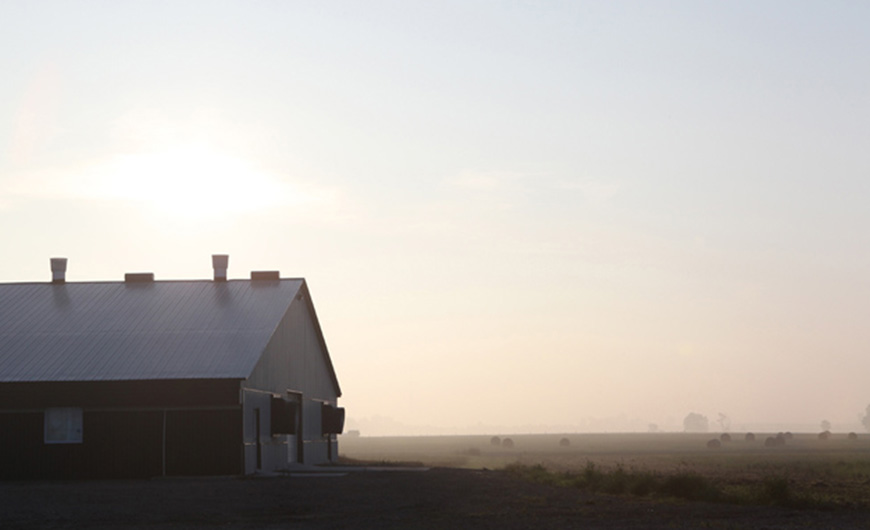 Preserving the environment is important to the Van Aerts. They introduced a number of energy saving initiatives, including a wood furnace that provides heat to in-floor heating in the pullet barn and radiators in the free run barn and also heats the house in the winter. They have a solar panel to provide electricity for the grid, solar walls to provide heat for the pullet barn and a solar panel on the roof of the organic layer barns is next on the agenda.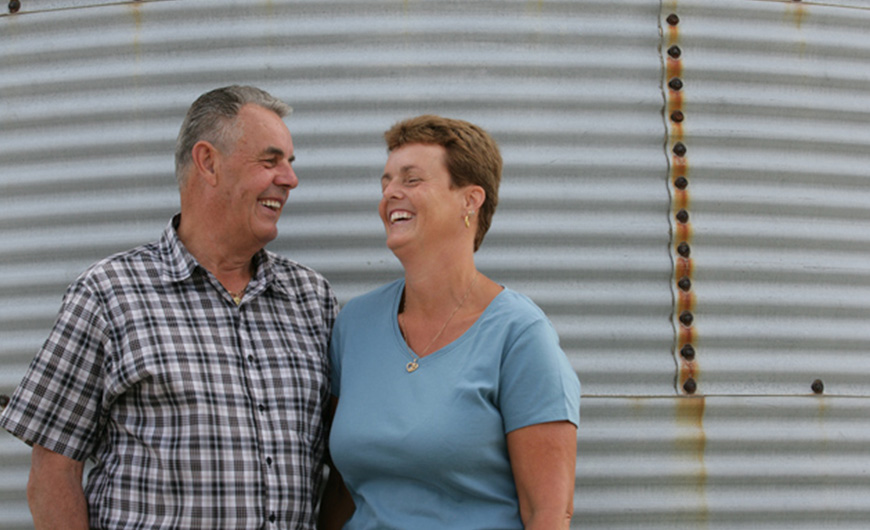 But it's not all work and no play! The family enjoys soccer (Luke coached for years), bowling, volleyball, baseball, swimming, fourwheeling and Luke and Sandra have a passion for golf. "When we get the chance we both love to do nine and dine," says Sandra.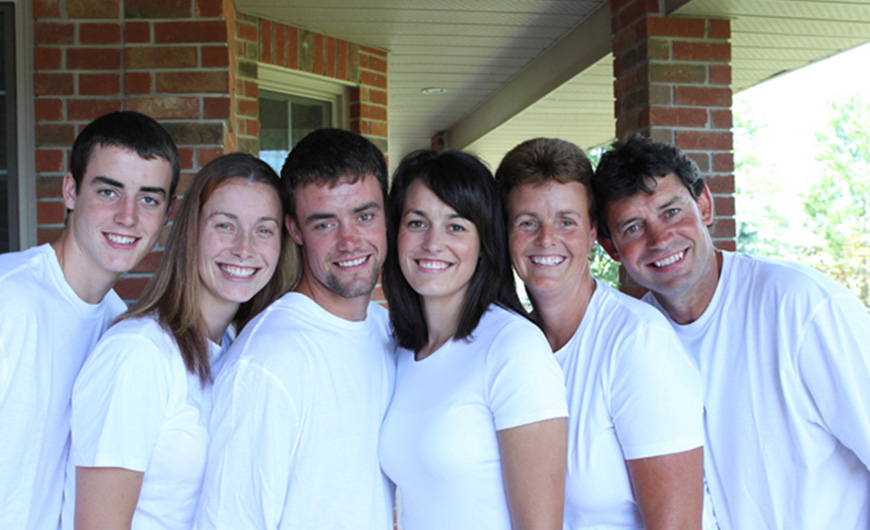 They also give back to their community in a number of ways. Sandra has canvassed for the Canadian Cancer Society for 15 years and is a member of the local horticultural society that proudly decorates their town with planters and hanging baskets in the summers and greenery in the winters. She is also a member of the North Lambton Quilter's Guild. The Guild makes quilts and donates them to the hospital, victims' services, families in need and for other charitable fund raising auctions.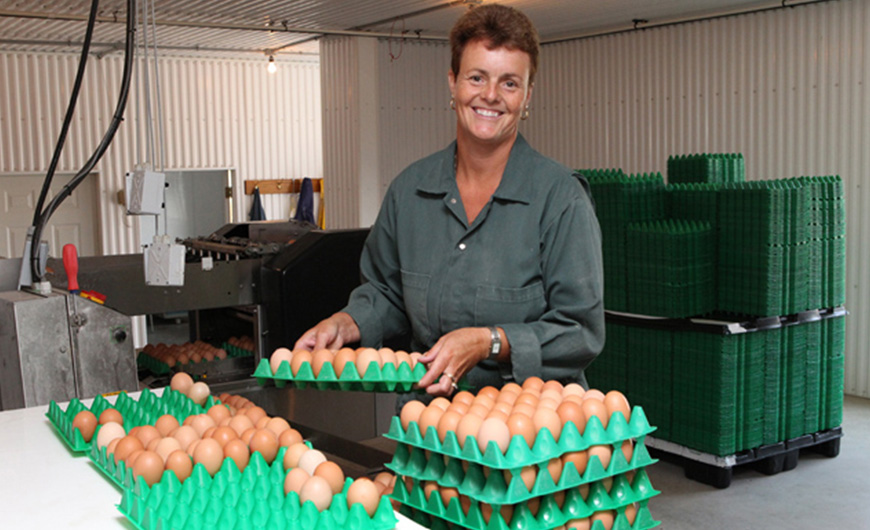 "We're proud of what we do," says Sandra. "We produce a good product at reasonable prices and we never cease to marvel at how a hen can lay an egg a day."