Meet the


Schmid Family

Mitchell, Manitoba
Farming is a Schmid family tradition, but for Martin Schmid and his family—it's also a passion. Martin's parents, Otto and Christa , moved from Germany to Mitchell, Manitoba, in 1988. They had a dairy farm in Germany, but when they moved to Manitoba they decided to leave dairy behind and instead, raise laying hens. That's when Schmid Poultry Farms was born. Their operation has grown since they started out—they now have 80,000 DeKalb laying hens, and grow wheat, canola and other crops on their farm.
Martin, his wife Judy, their children Olivia (8) Lauren (6) and Lucas (4), and his parents Otto and Christa all help out on the farm. Christa works with three part-time employees to gather the eggs, and the rest of the family helps out with checking the barns and general farm work. The farm is co-owned by Martin and his parents, and eventually Martin will take over the operation in full.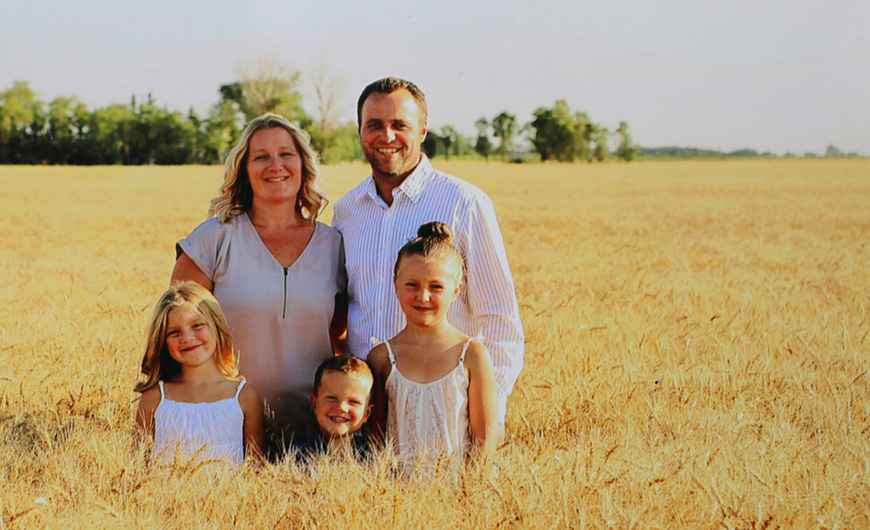 When they're not busy on the farm, the family enjoys playing hockey and riding quads, and Christa has a garden that she enjoys working in. They have two dogs, named Chevy and Ceecee, and three cats, Mittens, Zuma and Tiger.
"I think farming is a great opportunity, for kids especially. It gives them the chance to grow up on a farm where there's always things to do. Also, I think it's really good for kids to see where their food comes from. We want to be able to pass that love of farming on to our kids one day, if they're interested in taking over," says Martin.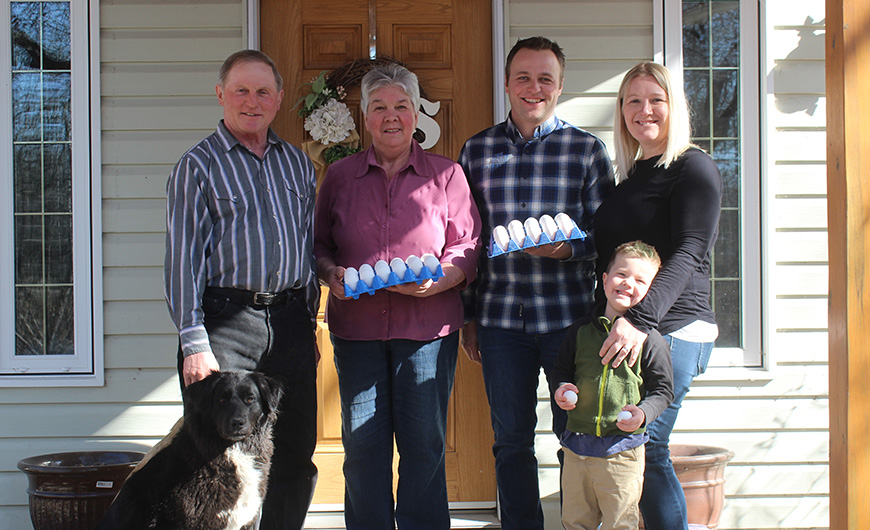 Martin attends egg board meetings regularly, and stays in the loop on industry changes and trends. When it comes to providing eggs to Canadians, Martin says "I think it's very important to provide an affordable and healthy protein for people. I think in the egg industry we provide all the options Canadians want—Omega 3, free range or free run, and just your standard conventionally farmed egg. We're proud to be a part of that."