Meet the


Guse Family

Blumenort, Manitoba
Farming hasn't always been in the family for the Guses, but it's become second nature to them. When Phil Guse, a trucker-turned-millwright from Ontario, was offered the opportunity to manage an egg farm in Manitoba for his cousin (Tim Ruby), he and his family left Ontario to become first-generation egg farmers, even though they had no experience in the industry.
When the family first moved to Eagle Rock Farms just outside of Blumenort, Manitoba, in 2002, there was quota for 86,000 pullets and 28,000 laying hens, and there were also 5,000 hogs. The eggs were hand-gathered. The family no longer farms hogs and the hand-gathering system has now been replaced by automation. The family no longer farms hogs and the hand-gathering system has now been replaced by automation. They have quota for 65,000 pullets and 38,000 hens, and employ one regular gatherer.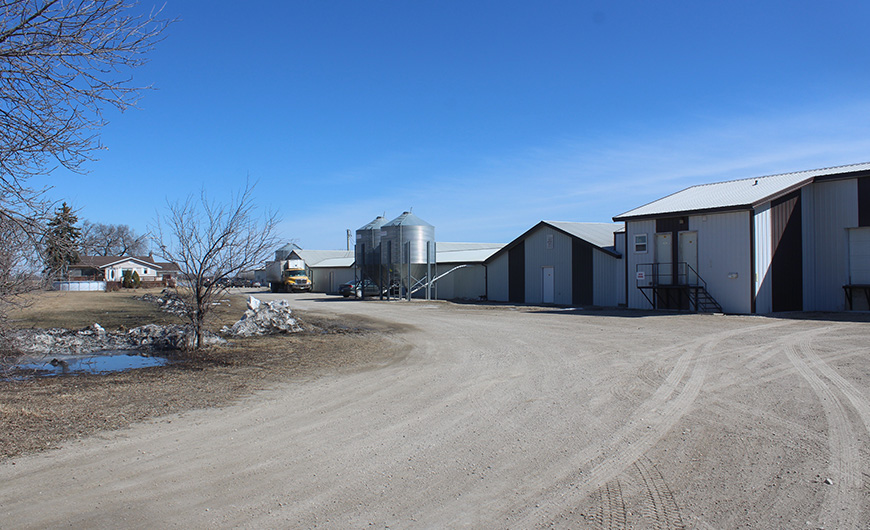 Phil and his wife Tricia have 5 kids— Abbigail (20), Alexzandra (19), Caleb (17), Annabelle (16) and Zarah (14). When they first moved to the farm, Phil ran the farm and Tricia homeschooled the children. But when Tricia began working full-time as a midwife for the Southern Regional Health Authority in 2014, Phil took over educating the children, three of which have since graduated, while still running the farm.
Caleb is an invaluable help on the farm, and assists in the daily chores and upkeep. The three oldest children work in the barns as egg-gatherers when the usual gatherer is off, and all of the kids help out when it's time to clean the barns and introduce new chicks. The family loves animals—Phil, Abbigail and Zarah all have horses, and they have two family dogs named Sasha and Meeka, and two cats called Ember and Toby.
When they have free time (and when it's warm enough!), the family spends the day at the lake. They swim, go boating, tubing and waterskiing. In the winter, they enjoy skiing.
The family is passionate about providing eggs—and healthy protein—to Canadians. "I feel providing a healthy source of food is a valuable service to the community," says Phil.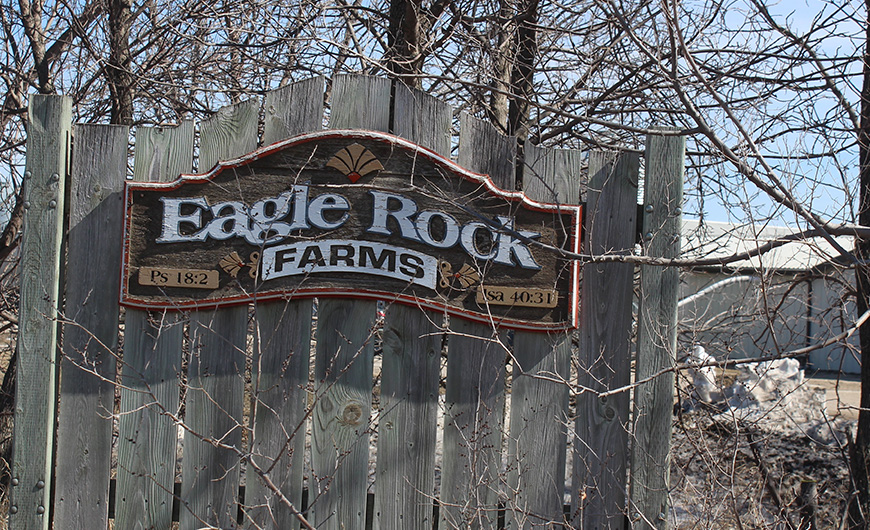 He attends egg board meetings and stays up-to-date on the ever-changing industry. The family is involved in their community, and the two youngest children volunteer with a local mom's group, where local moms gather together for a time of fellowship while volunteers play with their children.
"Farming is important to us because it's a lifestyle. It's more than an income, more than an occupation. Farming is the bedrock of our economy. We're providing food to our community and we know we're taking part in the wellbeing of our community by farming. If you're going to farm, it has to be a lifestyle."