Meet the


Campbell Family

Lanark County, Ontario
Robert and Janet Campbell are proud of their farming heritage with eight generations on the same farm. The family farm began in 1816 when their ancestors emigrated from Scotland.
Over 200 years later, daughter Stephanie graduated from the University of Guelph with a Bachelor of Science in Agricultural Science and has carried on the tradition. Stephanie is now married, and her husband Michael works on the farm full time. They also have two older children – Drew and Kylie.
The Campbell's farm is in Lanark County in Eastern Ontario. They also grow a variety of cash crops using minimum till practices. Environmental stewardship is important to the family. In addition to their conservation tillage practices, in 2010, they installed two tracking solar panels (they move with the sun to capture the maximum amount of solar power) to generate electricity that is sent back to the grid and provide clean energy for Ontario. The family manages the farm together and the wellbeing of the hens is first and foremost.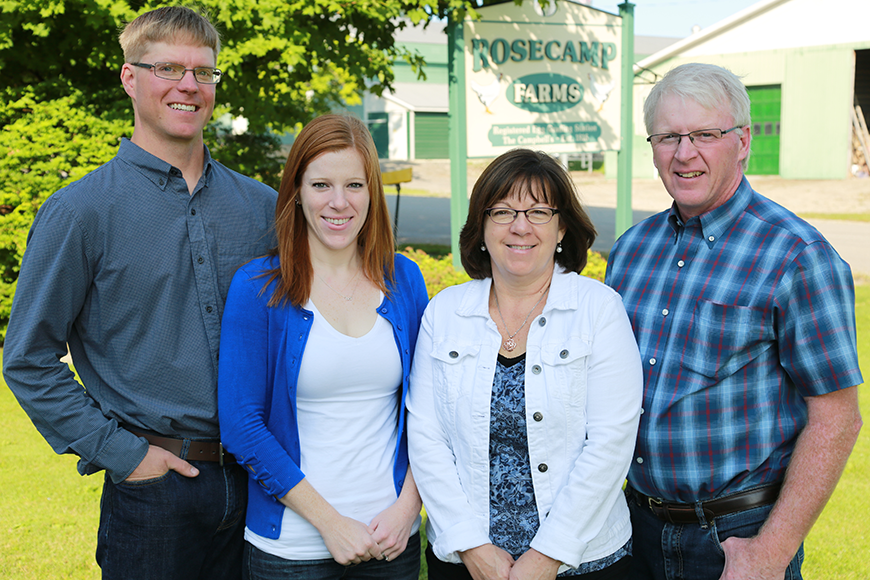 The family enjoys golfing and gardening. Community involvement is important to the Campbells. Robert is past president and current committee chair of the local Agricultural Society as well as secretary/treasurer of the Lanark Soil and Crop Improvement Association. Stephanie is following suit and is now director on the board of the local agricultural society. Robert also volunteers as part of the Ottawa Valley Seed Growers Association that plans the Ottawa Valley Farm Show.
Both Robert and Janet are involved in their church, Robert as a board member and secretary of the board. They donate their eggs to different charities such as the food bank and recently supplied the eggs for the all night cancer fund raiser Relay for Life that raised $400,000.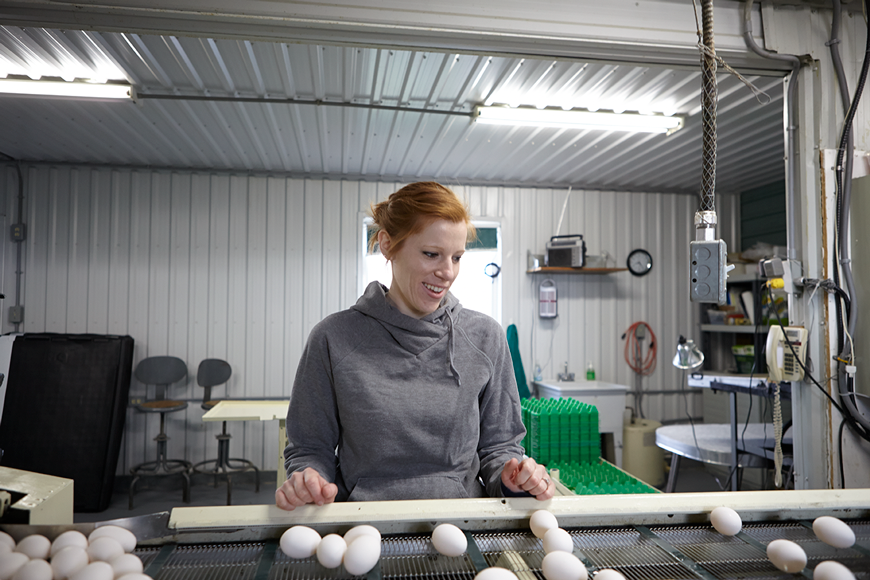 "We enjoy being egg producers and supplying eggs. We sell eggs locally and particularly enjoy the interaction with the public," says Janet. "People come to us and we can tell our story about being egg producers." Family and community form the foundation of their lifestyle as it does for most farming families.