Meet the


Big Bend Colony

Cardston, Alberta
Joe Kleinsasser is one busy guy! Joe, his wife Matilda, and their seven children are part of a mixed farm called Big Bend Colony, established in 1920 in Cardston County, Alberta. They keep 20,000 laying hens in a furnished colony housing system. But that's just a small part of their farm. They also milk dairy cows, raise hogs and grow grain crops.
And that's just the morning's work!
The Kleinsasser family are strong believers in community service and are involved in a number of volunteer activities. They work with the local hospital auxiliary, local schools, food banks, Lion's Club and the local fire department. They're known for their delicious baked goods. Their pies, buns, bread and other pastries are in demand for many fundraising events each year.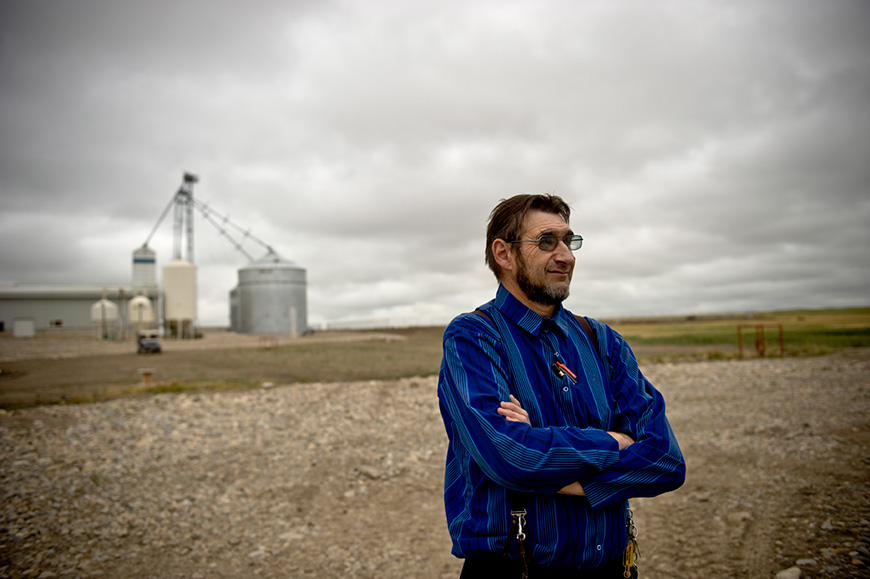 Joe continues to serve on the EFA Board as the EFC Representative and is Secretary Treasurer of the board of directors of the Lethbridge Inland Terminal, a grain handling facility that puts through 235,000 tonnes of grain a year. "We're really proud of this," says Joe. "We built it from the ground up."
Joe's also proud to be a fourth generation family farmer and is working on a sixth generation. Three of his seven children are married and have made him a grandfather three times over. He hopes they'll continue the tradition of farming.
"We appreciate the food we produce in Canada. It is the best in the world - second to none."