Meet the


Beauparlant Family

Lanaudière, Québec
François Beauparlant and his wife Sylvie come from a long line of farmers. François' father, Gaspard Beauparlant, first started the Lanaudière, Québec farm with potatoes and eggs. François purchased the egg side of the farm from his father in 1993 while his brother, Rejean, considered himself more of a potato man and took over that division.
François and Sylvie have four children; Gabrielle, William, Alexis and Camille. François and Sylvie are delighted that William is interested in working on the family farm to continue the tradition. William is currently attending to CEGEP where he is studying farming. Gabrielle is currently working for a doctor's clinic and Alexis and Camille help out in the barn.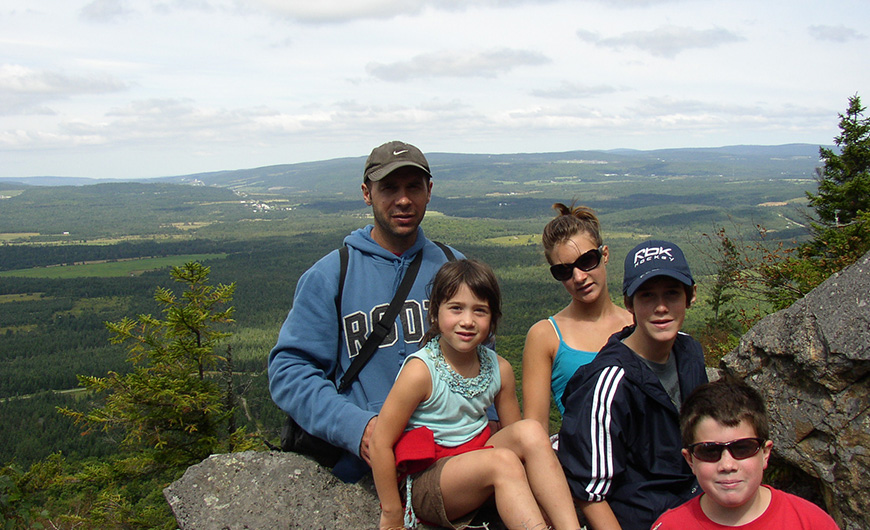 The farm includes two barns with 26,700 white laying hens housed in a conventional system. But wheels are in motion to switch both barns over to enriched colony housing where the birds have private nesting boxes, scratch pads and perches. Each year, the family also raises 2 flocks of 15,000 pullets – pullet is the proper word for a young hen – and grows 165 acres of corn. To keep the important nutrients from the chicken manure, they have equipment to dry it for use as fertilizer for their corn.
Off the farm, Sylvie assists in their local high school. Sylvie is also an egg producer ambassador, she visits schools to educate children about farming. This initiative helps improve people's perceptions of egg farming. Sylvie also volunteers with Egg Farmers of Québec on their travelling trailer where she speaks to consumers about agriculture. When educating a group of children the funniest question she has ever been asked was "can a hen lay 10 eggs per day?" That would be some hen! (Hens lay one egg a day)
And for fun, the family enjoys fishing, bicycling, roller skating, snow shoeing, cross country and downhill skiing.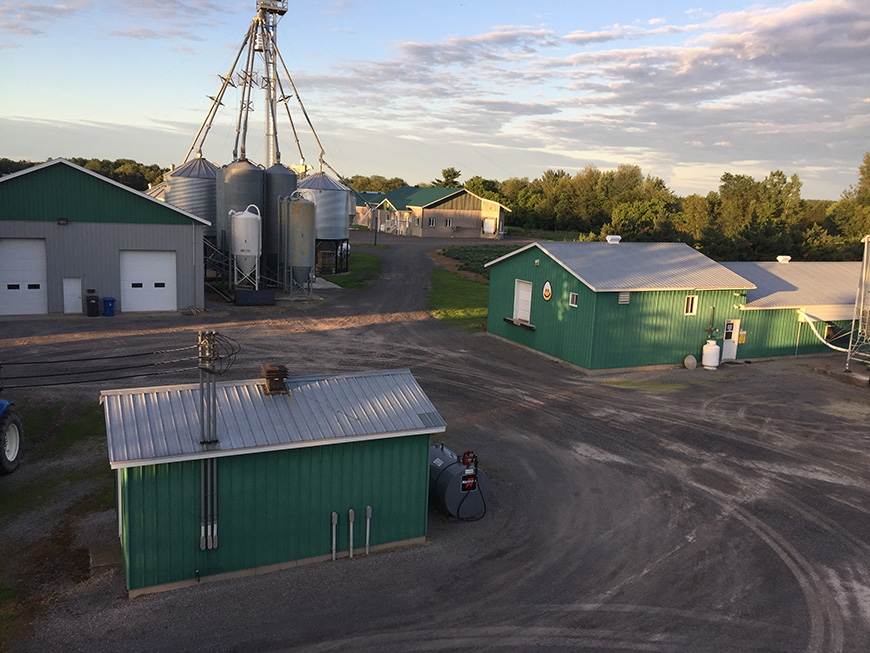 François and Sylvie believe in the importance of a great and safe product. "We are passionate about it. It is 365 days a year including Christmas and New Year's. Hens don't take a day off and neither do we," she says. "You have to look after your hens. We are always there – the farm is like a member of the family to us."